Natural Health Food
SQUINA Anti-Fatigue Anserine (90 capsules)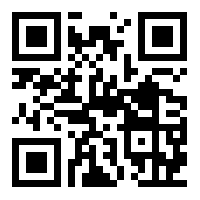 Main Ingredients:
Anserine, DHA Refined Fish Oil
Japan First Approved Anti-Fatigue Health Food#
Clinical studies and 19,000 copies of research paper proved that, the formula's ingredients relieve physical and mental stress, and muscle aches. The intelligent marine peptide extract can trace and directly access to the fatigue location, playing a superior anti-fatigue effect. It also facilitates energy combustion, instantly transforms the fatigue factors into energy. It improves athletic performance by enhancing muscle endurance and triggering explosive power. In addition, it could improve eye health, and is an essential health food, which is suitable for all city dwellers!
Clinically Proven: Relive Eye Strain, Reduce Presbyopia
Research proved that, this product enhances visual focus, alleviates presbyopia, improves eye fatigue and red-eye significantly. Besides, it is formulated with superb DHA, which helps to protect the retina and vision, promotes better eye health. Last but not least, SQUINA Anti-Fatigue Anserine is the best selling anti-fatigue & eye health enhancement product*, which would be your best choice for improving health!
#Anserine is the first approved anti-fatigue functional food in Japan
*Awarded"Best Quality and Best Selling Anti-Fatigue & Eye Health Product Enhancement" Diamond Grand Prize of Watson's Health & Beauty Award
Eliminate physical and mental fatigue, supply energy, alleviate neck and shoulder pain, back stiffness
Enhance visual focus; reduce presbyopia, eye tiredness and strains
Reduce blurred, shaky and double vision
Improve memory and cognition, and relieve stress
Trigger explosive power, enhance muscle endurance, and improve athletic performance
Increase tendon flexibility, strengthen bone, and help to prevent sport injuries
Reduce visceral fat accumulation, and promote fat burning
Facilitate iron absorption, good for blood synthesis, body wellness and beauty
Balance autonomic nervous system, improve immunity and digestive function
Improve metabolism, balance uric acid level
Eliminate free radicals, anti-aging, and maintain health
Against dark spots, wrinkles,loose skin, and stay young

SQUINA Anti-Fatigue Anserine is safe and reliable.
Recommended daily dosage for general health being: Adult: 6-16 capsules. Adjust dosage to personal needs.

Anti-Fatigue

International clinical research proved that SQUINA Anti-Fatigue Anserine, diminishes fatigue and stress factors. Besides, its ingredients eliminate lactic acid that is produced during exercise, enhances muscle endurance and triggers explosive power, which helps to improve athletic performance! Furthermore, studies proved that, it protects tendon and muscle from oxidation, facilitates to reduce sports injuries.

 

Relive Eye Strain, Reduce Presbyopia

Clinical studies in Japan have proven that, SQUINA Anti-Fatigue Anserine reduces blurred, shaky and double vision, enhances visual focus, and reduces presbyopia significantly!

 

Improve General Health

Researches proved that, SQUINA Anti-Fatigue Anserine reduces visceral fat, promotes fat burning. Its ingredients also help to balance uric acid level.

 

Recommendation by Health Expert

Doctor of Medical and Pharmacy in Japan, Dr. Nishikawa
The formulated anserine against fatigue effectively. Clinical research proved that, it improves athletic performance, relives eye strain and other health problems significantly.

SQUINA Anti-Fatigue Anersine won the following prize:

The Only brand rewarded "The Most Outstanding Achievement" Grand Prize of Watson's Health & Beauty Award for many consecutive years
"Best Quality and Best Selling Anti-Fatigue & Eye Health Product Enhancement" Diamond Grand Prize of Watson's Health & Beauty Award